LIVEABOARD BUDDY SPECIAL [DiveSOF]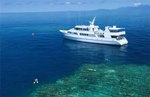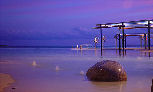 Bookings must be recived by the 30th June 2011 for either :
3 Day Cod Hole,
4 Day Cod Hole and Coral Sea, or
7 Day Cod Hole & Coral Sea (Monday departures only)
For every booking of 2 people, the 2nd person receives a 50% discount off the retail trip rate of the Liveaboard Trip.
Applicable for the below departures: Departures 1st to the 20th of August 2011, inclusive.
Conditions: This offer applies to new bookings only, Spirit of Freedom Livebaord trip fees only. The second person must travel on the same date, same tour, and same liveaboard cabin type for the discount to apply. The offer is not valid with any other specials. This Special is limited to 6 people per departure.
Receive your choice of FREE NITROX , FREE GEAR HIRE, OR FREE DAY DIVE TRIP (with Tusa Dive) when you travel with Spirit of Freedom.
Customised trips available, including combinations of other popular Australian &/or New Zealand vacation destinations pre and post the liveaboard. Please contact us for more details.
Toll Free on 1(888)359 2877 (8.30am - 5.30pm Mon - Fri CT USA).
Email us: travel @ aboutaustralia.com
Travel Package Features
Customizable itineraries may include all International and Domestic flights, Airport Transfers, Accommodation, Dive Trips, Visas & additional Touring & Tours for visiting other parts of Australia and New Zealand.
Travel Package Detailed Itinerary
and Map for the Spirit of Freedom Liveaboard Trip: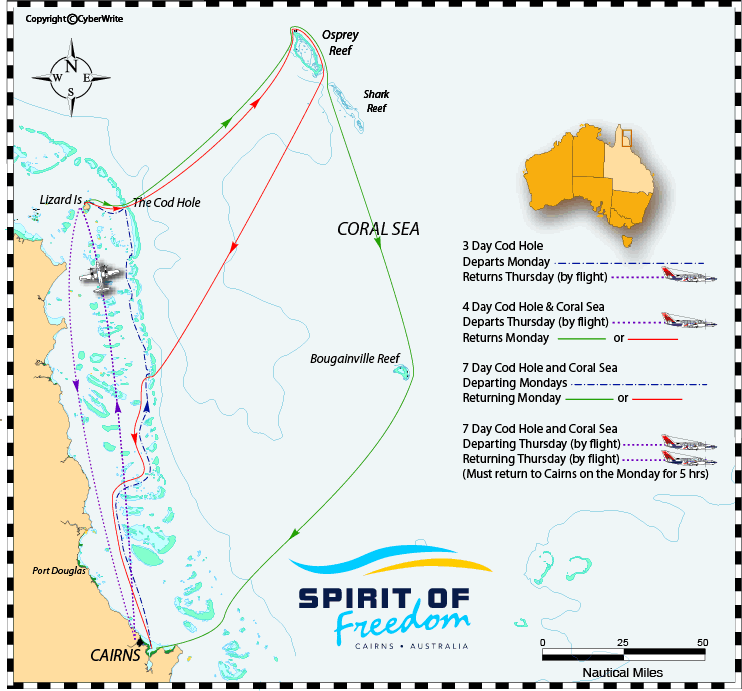 Click the following link to request a booking. Upon receipt of your request we'll prepare a Firm Quote for your travel dates:
[
Request a Firm Quote
]